Summer Gasshuku Lindow 2018
17th to 19th of August 2018
Jodo Gasshuku in the north of Berlin
...where the Kiai echoes between the trees.
Jodoka from the Netherlands, the Czech Republic, Austria, Switzerland and various parts of Germany travelled to Lindow north of Berlin for a four-day Gasshuku. This Gasshuku was the first Jodo seminar organized by Kenshinkai Berlin in collaboration with the Sekai Dojo Dresden and we are very happy that Kees Bruggink Sensei accepted our invitation.
The first training took place directly on the day of arrival in the middle of the sunset. Accompanied only by a few red and blue dragonflies, a green woodpecker and various crickets. Every day a lawn became our dojo and sun and shade became additional training partners. The focus of the training was on the own experience of the movements in order to feel the technique. By this we were enabled to gain a special understanding of the dynamics and effectiveness of the techniques. In addition, we gained detailed insights into how the distance also changes the underlying principles and attack targets of the techniques. On the third day the training was followed by exams and we congratulate the successful participants. Omedetou!
After the daily training we could refresh ourselves swimming in the lake or in conviviality at the bar. The days were over much too quickly, but the impressions and training contents were manifold and we are looking forward to the next Berlin seminar with Kees Bruggink Sensei in October. We are already excited to meet with him again and would like to thank him very much!
Tina Kopp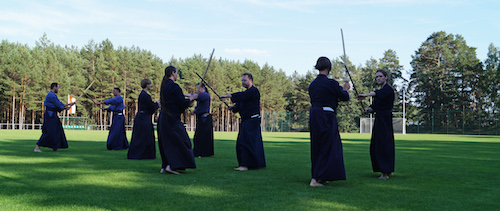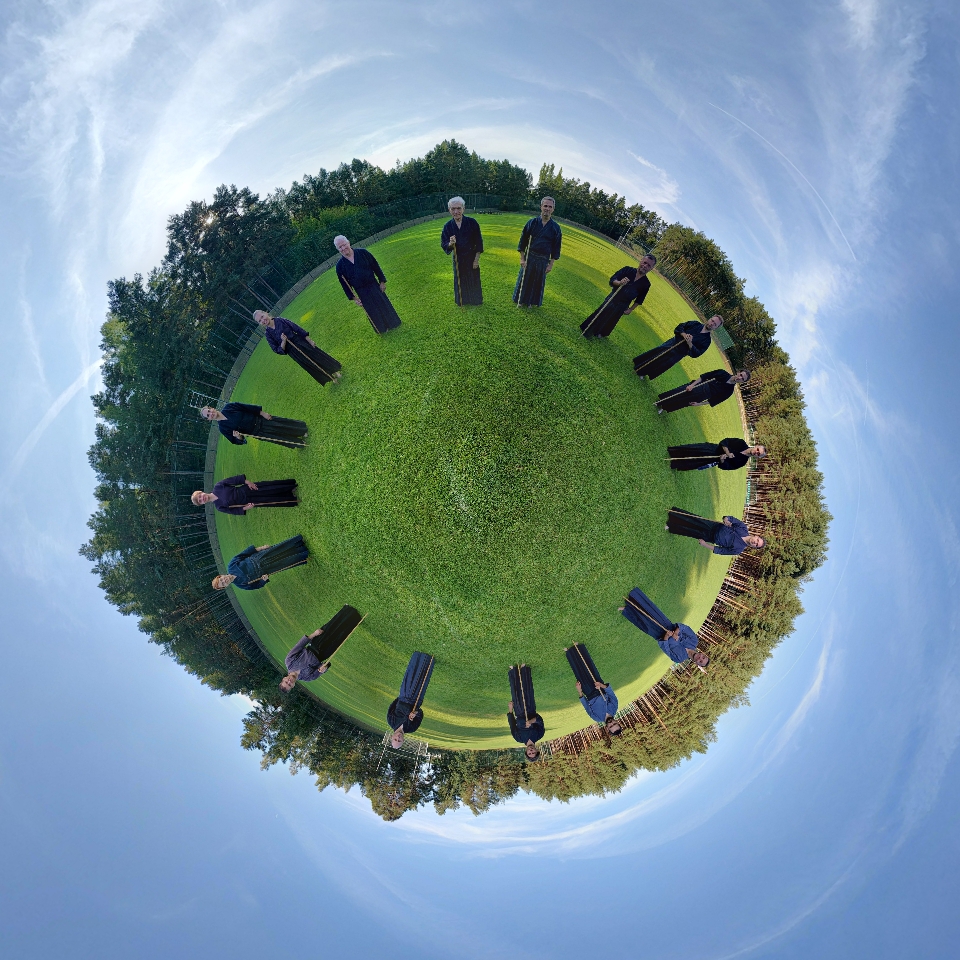 ---
---