Saint Petersburg, Russia
October, 29th and 30th 2016
Patrik Orth, was for the second time this year invited to Saint Petersburg to teach at a Shinto Muso Ryu Jo seminar, held on October 28-30. This was the 7th such Jodo seminar in Saint Petersburg, and for the first time it was primarily aimed at regularly practicing jodoka, members of European Jodo Federation which supported the event.
The seminar was divided into three parts. The Friday training was attended also by beginners, and the training was forcused on the basic techniques (kihon tandoku and sotai). Saturday and Sunday was devoted only to regular Jodo practitioners. They worked mainly on the omote waza katas.
At the end of the seminar, the more advanced participants learned two katas from chudan waza, and the leaders of the Russian group learned three katas from kage waza. We also organized 5th kyu exams.
This time, the seminar was attended by about 30 persons, all from Russia (Saint Petersburg, Moscow, Sevastopol, Pyatigorsk, Veliky Novgorod, and Zelenodolsk).
The next meeting will be at the end of March 2017.
Patrik Orth (photos: Konstantin Plaksin)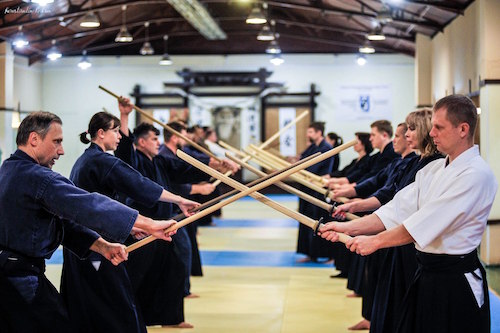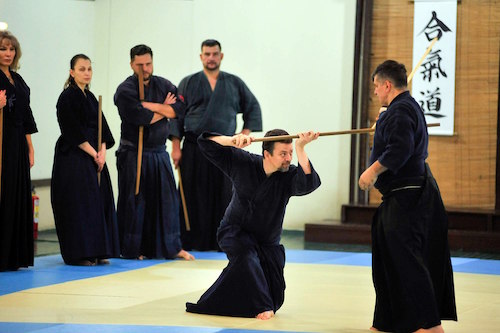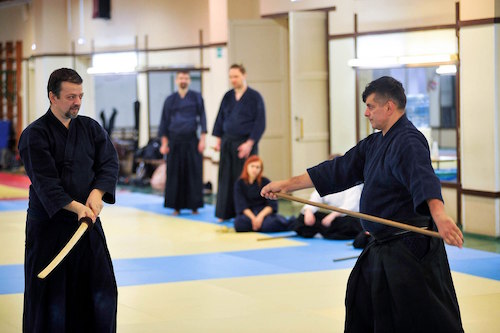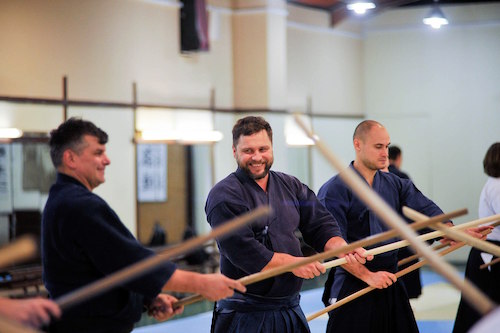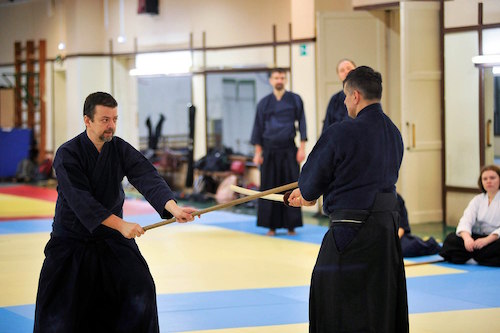 ---
---