News
Alain left us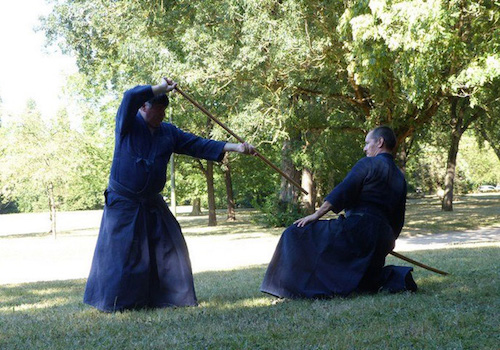 It's with great sadness and deep sorrow that we have to announce the passing of Alain Robert.
Here are some reactions and memories:
This is a big shock. The latest big event where we met was in 2018 for the Macon summergasshuku. Together we led this gasshuku. He did everything to make it comfortabel for me. The early morning session started with Taichi at the side of the river. Beautiful to start the day with.
I will remember him as a good and warm friend, a super uchidachi for all the Ran ai demonstrations we have done together. Especially the one during the jamboree in Hawaii 1994. The first one in front of Nishioka sensei and all the other sensei. Our adrenaline levels went sky high. An experience nobody can take from us.
Thank you Alain!
My condoleances to everybody. - FQ
It was a sad message to receive. Alain was a friend with great warmth, very skilled in his profession and martial arts included with personal integrity and seriousness. My thoughts at this moment go to his closest and students who lost such a unique and appreciated personality. My warmest condolences to all concerned. - MS
Oui bien triste nouvelle, je garderais toujours en souvenir sa grande et longue amitié, les très bons moments de pratique ensemble, dans les stages internationaux et autres, et surtout quand il venait régulièrement de Lyon à Montreux au début de notre apprentissage en Jôdô suivre l'enseignement de Pascal Sensei. Adieu l'amis - MD
Je suis totalement sous le choc d'une nouvelle aussi brutale. Alain, si solide derrière son Jo est parti rejoindre Momo .... décidemment cette année 2021 n'est pas une bonne année. Alain va laisser un grand vide dans le monde du Jo européen où il fut un des pionniers. Il se rappellera à nous chaque fois que nous ouvrirons le livre de PK et chaque fois que nous assisterons à un Ran Ai lors d'une démonstration. Derrière sa puissance physique se cachait une grande sensibilité et une grande générosité. Tu vas vraiment nous manquer Alain.... - GT
"Kansha" (gratitude) to Alain who has been a generous, competent and considerate teacher. He was the first one who came to Corsica to animate a Jôdô gasshuku in the Un-Sui Dôjô. And he came again and again. Alain was also for me an intimate friend till the end. Kansha, again and again. - Marc Vichet, Irohanihoheto Dôjô
The EJF joins his near relations in their sadness and is with them from the bottom of its heart.
Take care, the committee, Barbara, Nathalie, Raphaël, Jérôme, PK
Reflections of Shinto Muso Ryu Jodo
Due to the current training restrictions our teachers have not been able to offer seminars for almost a year.
These three essays written by some of the Menkyo Kaiden provide insights into and around SMR Jodo practice. Please read them carefully and if you have any questions, the authors are available to be contacted through email.
Maurice left us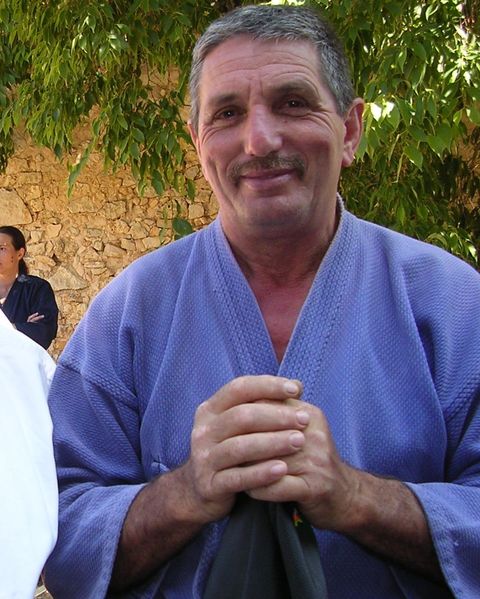 It's with great sadness and deep sorrow that we announce to you the death of one of the most ancient Jôdô practitioner, Maurice Boisson.
Maurice joined the FEJ in 1988. Untiring practitioner, he was part of all our meetings. whether it rains, snows or with very hot weather, he was always with us... He knew how to make us laugh with a good southern joke... He made us dream with his souvenirs of a marine carpenter. We always knew where he was standing because everyone was laughing out loud around him. In the morning, he was always present first and was training very hard.
Through his love for boats, Maurice left us during a last maritime trip, but his smile, his good mood and his good heart will stay engraved in our memory.
Rest in peace, Momo
The EJF joins his near relations in their sadness and is with them from the bottom of its heart.
Take care, the committee, Barbara, Nathalie, Raphaël, Jérôme, PK
New Year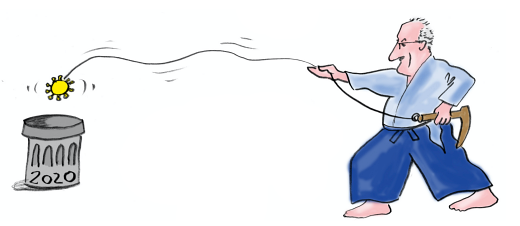 Dear Jô practitioners,
Almost one year since we didn't meet! First time in 45 years for myself... I missed all of you a lot.
Hoping that all of you are going well and that you will managed to enjoy the new year festivities.
Kagamibiraki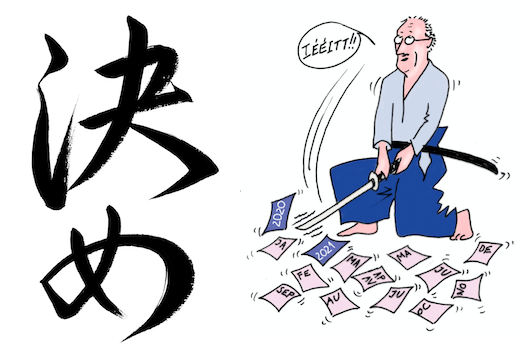 I am going to miss a lot that wonderful meeting of the Kagamibiraki, sharing friendship, General Assembly, Sake and intense training.
For many of us, this decision will deeply affect our spirit, but we have to cope with these difficulties in a positive manner. Jean-Pierre Pahud, the organizer of Kagamibiraki since decades, propose the theme Kime as the attitude to adopt. I thank him from the bottom of my heart.
Welcome Denmark!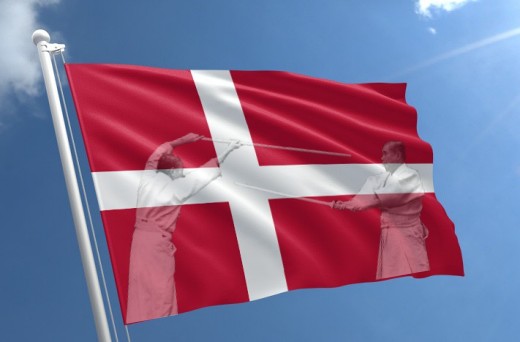 The FEJ welcomes the Akiyama Jodo group, the first dojo from Denmark. The group is under the supervision of Michael Söderkvist Sensei.
Sad news from Sydney
Last Sunday, the Australian senior practitioner Bruce Harris suddenly passed away. All the Europeans who have known this nice person feel very sad. Our friendly thoughts to his family and friends from the European group. PK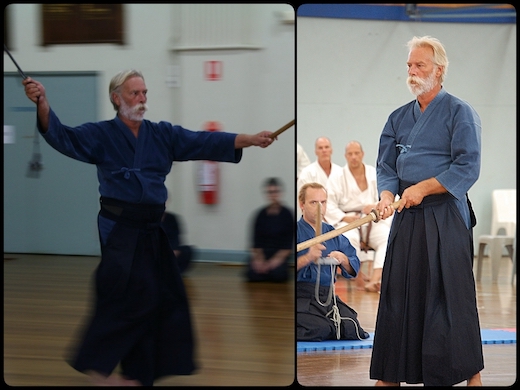 FEJ Updates
If you want to be informed about updates to this site, you can subscribe to our twitter feed.