Saint Petersburg, Russia
28th to 30th of March 2014
For the third time I was invited to teach dojo in Saint Petersburg (Russia). This time, I was joined by another of the European Jodo Federation teachers, Jean-Pierre Pahud from Geneva. The seminar was held on March 28-30, 2014 and there were more than 30 participants from Russia (Saint Petersburg, Moscow, Kirishi) and other countries (Ukraine, Moldavia, Abkhazia and Czech Republic).
Main focus of the seminar was on kihon, the basic techniques. The calligraphy of this moto (kihon shuchu) was given to us by Pascal Krieger and placed on the kamiza. We tried to develop our basic techniques throughout the whole seminar. We practiced kihon individually (tandoku) as well as in pairs (sotai). We also picked single techniques from omote waza katas and trained them in similar spirit as kihon or uchikomi geiko.
We practiced all together for a large part of the seminar and complemented each other with Jean-Pierre in the explanations. Later, we divided the participants into groups according to their experience, to keep the training clear for the beginners and to allow those more advanced to share their experience. The advanced participants practiced all of omote waza katas and part of chudan according to their knowledge, while the beginners trained the basic techniques and katas tachi otochi and tsuki zue.
At the end, we organized a short exam for 4th kyu. In summary, everyone learned something during this 3-day intensive training. I believe that together with Jean-Pierre Pahud as well as the more advanced jodoka, we managed to motivate the beginners to further interest and regular training of jodo.
Patrik Orth, traduction en anglais par Zdenek Dvorak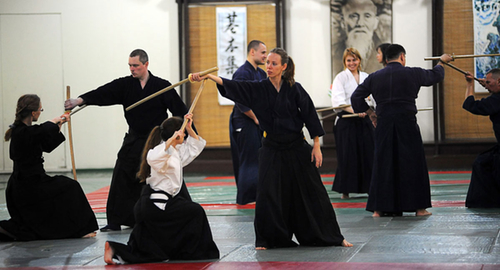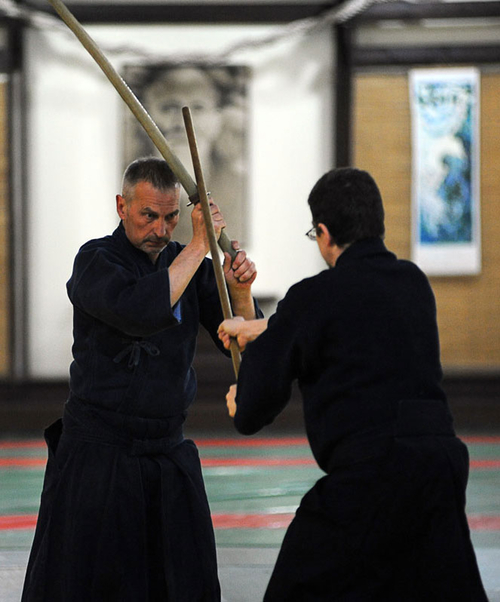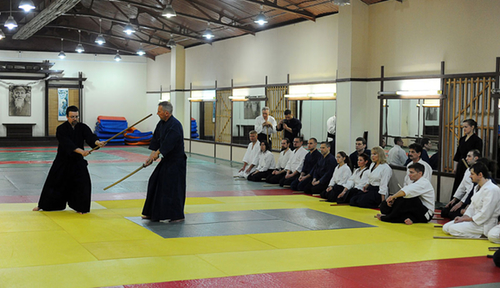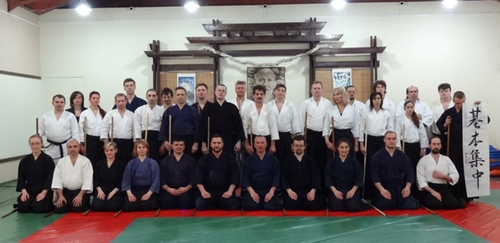 ---
---