News
Maurice left us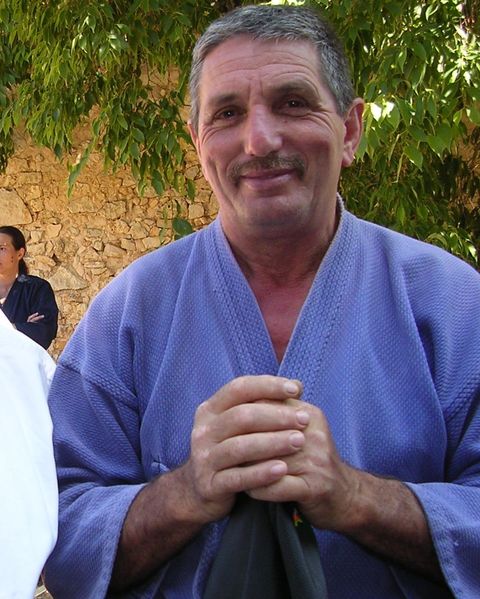 It's with great sadness and deep sorrow that we announce to you the death of one of the most ancient Jôdô practitioner, Maurice Boisson.
Maurice joined the FEJ in 1988. Untiring practitioner, he was part of all our meetings. whether it rains, snows or with very hot weather, he was always with us... He knew how to make us laugh with a good southern joke... He made us dream with his souvenirs of a marine carpenter. We always knew where he was standing because everyone was laughing out loud around him. In the morning, he was always present first and was training very hard.
Through his love for boats, Maurice left us during a last maritime trip, but his smile, his good mood and his good heart will stay engraved in our memory.
Rest in peace, Momo
The EJF joins his near relations in their sadness and is with them from the bottom of its heart.
Take care, the committee, Barbara, Nathalie, Raphaël, Jérôme, PK
New Year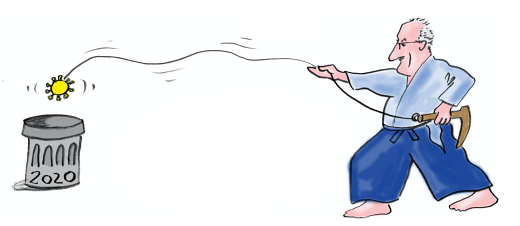 Dear Jô practitioners,
Almost one year since we didn't meet! First time in 45 years for myself... I missed all of you a lot.
Hoping that all of you are going well and that you will managed to enjoy the new year festivities.
Kagamibiraki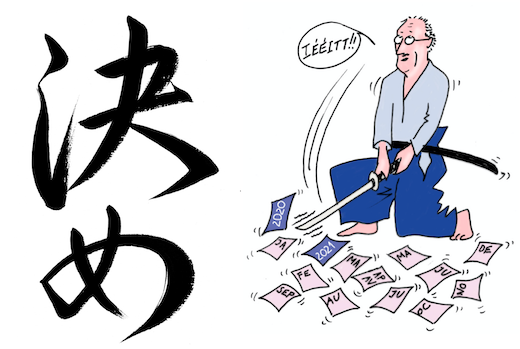 I am going to miss a lot that wonderful meeting of the Kagamibiraki, sharing friendship, General Assembly, Sake and intense training.
For many of us, this decision will deeply affect our spirit, but we have to cope with these difficulties in a positive manner. Jean-Pierre Pahud, the organizer of Kagamibiraki since decades, propose the theme Kime as the attitude to adopt. I thank him from the bottom of my heart.
Welcome Denmark!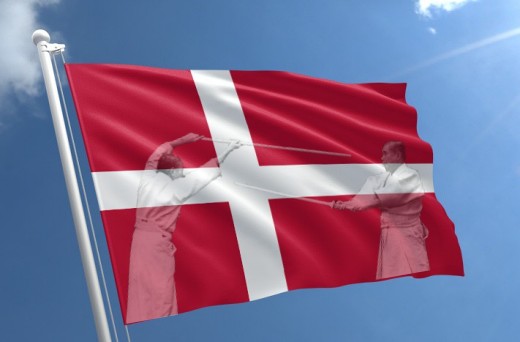 The FEJ welcomes the Akiyama Jodo group, the first dojo from Denmark. The group is under the supervision of Michael Söderkvist Sensei.
Summer Camp 2020
Due to the critical situation that continues this year, Pascal Krieger and all the teachers have agreed to postpone this year's summer Gasshuku to Summer 2021 in Poland. As it is normally the year of International Jamboree, we will make it International Jodo Jamboree 2021. Hoping that the situation will be better at that time, we are looking forward to meeting you all for that event. PK
Chmielno, Poland, August, 1st to 7th (to be confirmed) - PDF / Calendar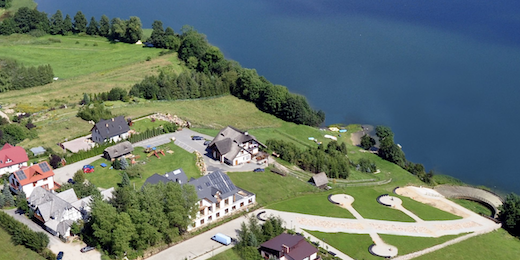 Sad news from Sydney
Last Sunday, the Australian senior practitioner Bruce Harris suddenly passed away. All the Europeans who have known this nice person feel very sad. Our friendly thoughts to his family and friends from the European group. PK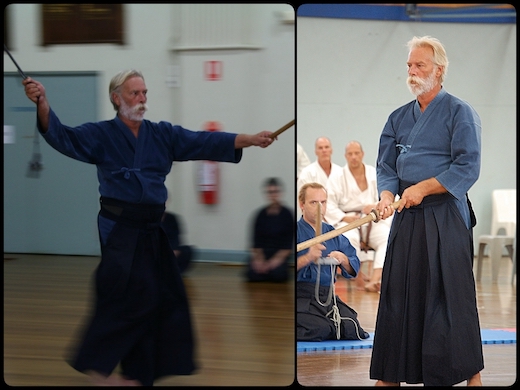 FEJ Updates
If you want to be informed about updates to this site, you can subscribe to our twitter feed.