News
Québec
Being "part of Jodo Europe", the small group of Montreal is now regularly visited by Daniel Cailleux, Oku Iri (Group Leader of Grenoble). Sunday, May 12, 2019, for the Mother's Day in Quebec, Daniel hosted a day of training on the theme initiated by Gilles Tache Sensei: Kihon kara Seichô (it's the basics that allow to progress)... (see records)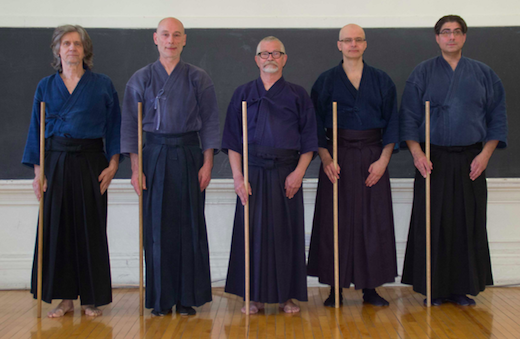 From the left: Georges, Patrick, Daniel, Yassine et Simon.
Seminars
The 33rd seminar has been added to the calendar for 2019.
So far 20 seminars in 11 countries have taken place this year, in Switzerland, Italy, France, Ukraine, the Netherlands, Germany, the Czech Republic, Russia, Poland, Spain and Austria.
You can read about some of them on the records section and here are a few impressions: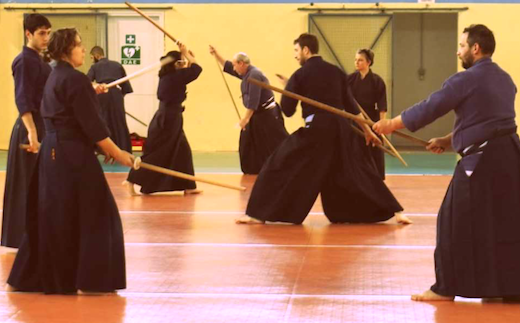 Summer Camp 2019
The subscriptions for the summer Gassuku in Lyon have closed on May, 31st
The last payment should be done within June, Monday 10th
more on the stage web site
Teacher's Training 2019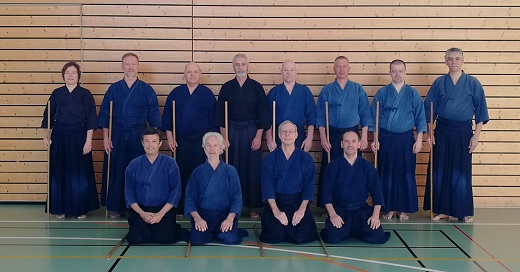 For full resolution click on image
Kagamibiraki 2019

Kokoro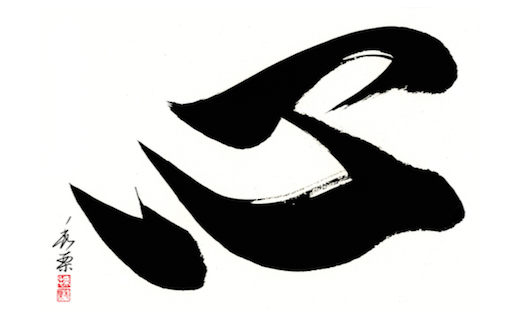 A message by Pascal Krieger Sensei
Georges Kraus left us on 2 August 2018.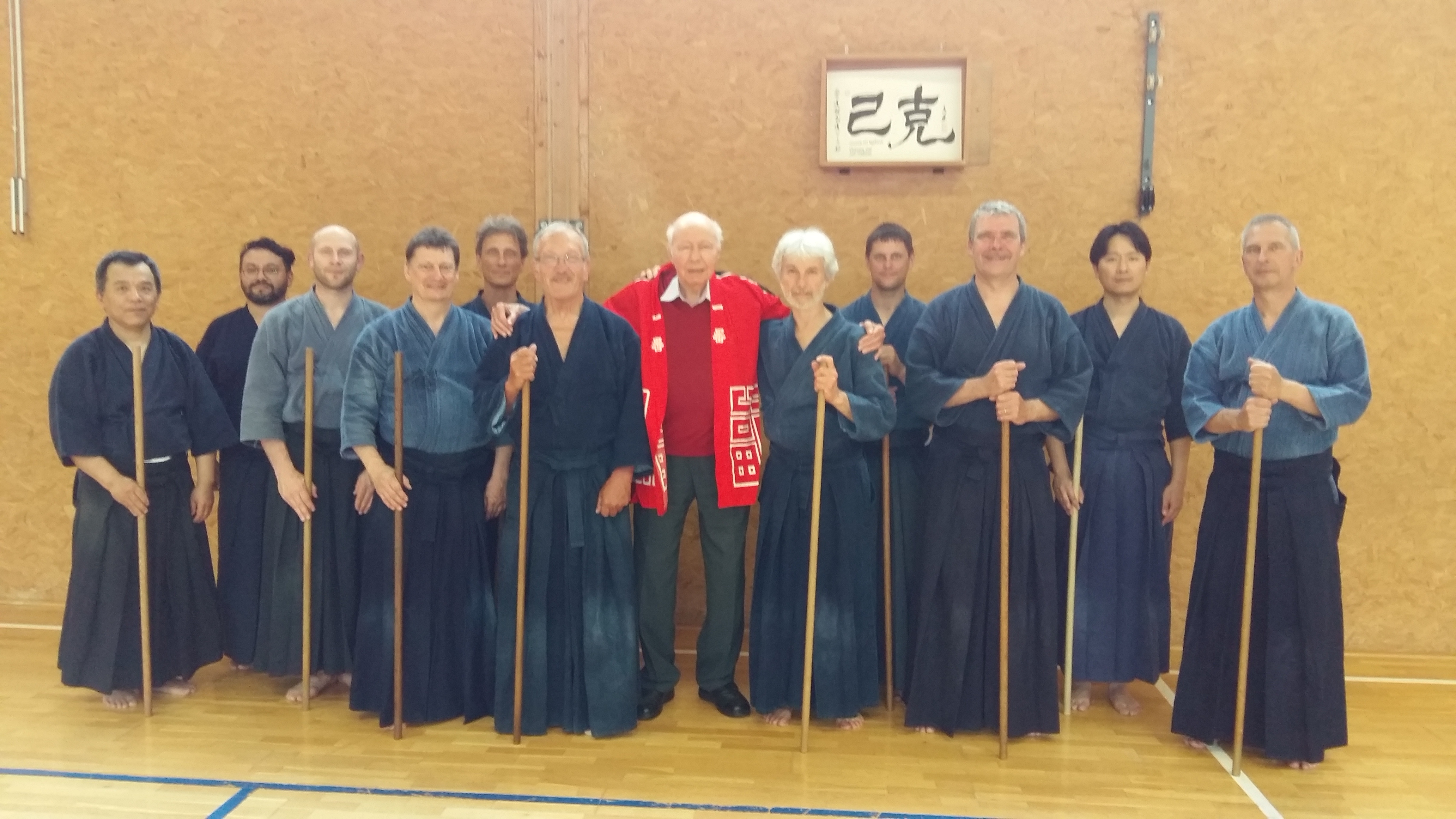 After a long illness endured with a great courage, Georges Kraus, in his 91st year, rejoined those of whom he spoke so often with a benevolent nostalgia...
The funeral ceremony took place on 7th of August, at a moment where lots of us were on vacation or participating to the Australian seminar. Happily, Sergio Dieci Sensei made himself available for a moving fairwell speech for this Jô practitioner whom all of us regret from the bottom of our heart.
Practicing Jô since the beginning of the 80s, Georges has been an example of regularity, of an indefectible friendship. When he ceased to train after an accident, he continued to keep a very regular contact with the Geneva group, coming to visit us at every Kagamibiraki with his wife Jeanine and his daughter Maud.
Great collector of Japanese martial arts litterature, he made a gift of all his books to the Geneva Shung Dô Kwan Budô library.
We'll miss you, Georges... The many practitioners of Jô from all Europe who knew him, and particularly the Geneva group, wish to convey to the Kraus family their sincere sympathy. - Pascal Krieger
European Summer 2018
With the IJF gasshuku far away, a couple of small summer camps where held in Europe.
Mâcon, Guadarrama, Lindow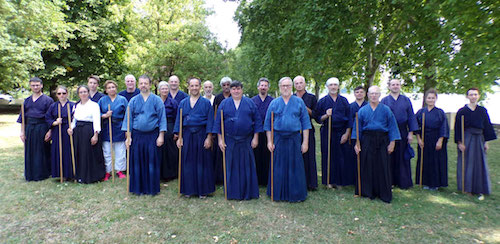 Participants in Mâcon
IJF summer gasshuku in Brisbane/Australia
The Bow in to the 14th International Jodo Federation Gasshuku took place on Sunday 5th August beginning a week of solid training under the guidance of Pascal Krieger Sensei and the supporting teaching staff.
read on...
Comments by PKS


Participants from: Australia, China, Finland, France, Italy, Japan, Malaysia, Russia, Spain, Sweden, Switzerland, USA
Promotion
The Isle of Lérins seminar was a success. During that seminar, Gilles Tache received his Menkyo Kaiden for all his years of practice and personal investment for SMR in Southern France. It was an honour for me to present him this roll. Let us all give him our congratulations. PK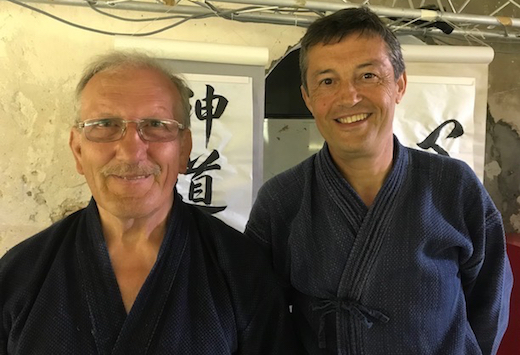 FEJ Updates
If you want to be informed about updates to this site, you can subscribe to our twitter feed.