News
Promotion
The Isle of Lérins seminar was a success. During that seminar, Gilles Tache received his Menkyo Kaiden for all his years of practice and personal investment for SMR in Southern France. It was an honour for me to present him this roll. Let us all give him our congratulations. PK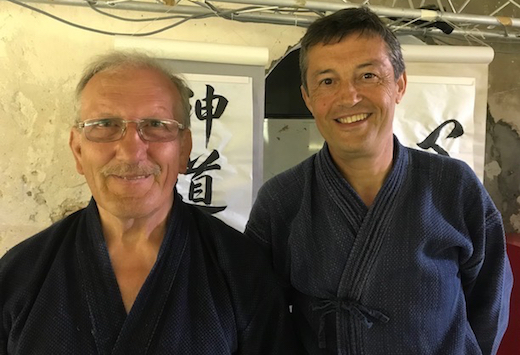 Teacher's Training 2018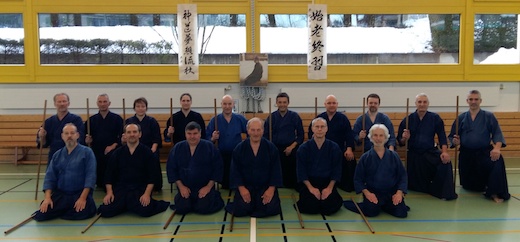 Kagamibiraki 2018

After victory, tighten your helmet strap.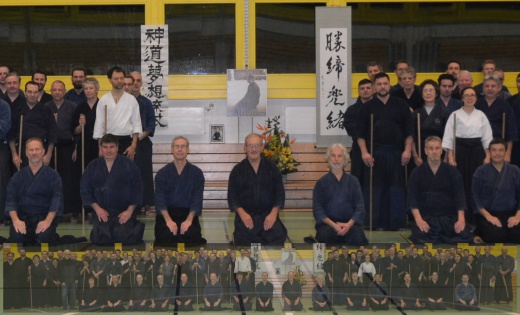 European EJF summer gasshuku in Pisa
Waiting for a more detailed description of that wonderful seminar from the organizing committee, I would like to express my sincere gratitude to the Italian group. The family spirit, which is so important to me, was at its top level. Accomodation and food were at an unusual high level, and the many side-events (Shuriken, Marionettes, cross-bow, t-shirts, bags, amazing cakes, etc) were unexpected surprises. And all this did not interfer with serious and hard/hot training. A life-long unforgettable souvenir. Mille grazie a tutti.
Pascal Krieger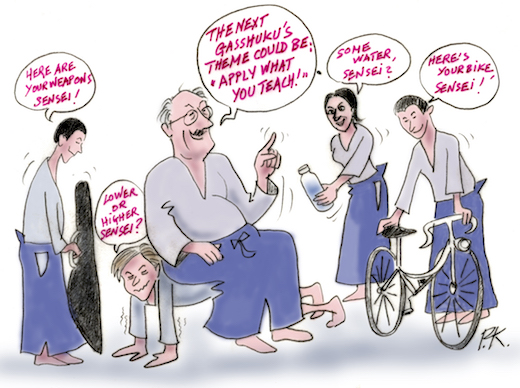 As illustrated above... the theme of the gasshuku was "Having not experienced life-death combat, teach with humility".
Teacher's Training 2017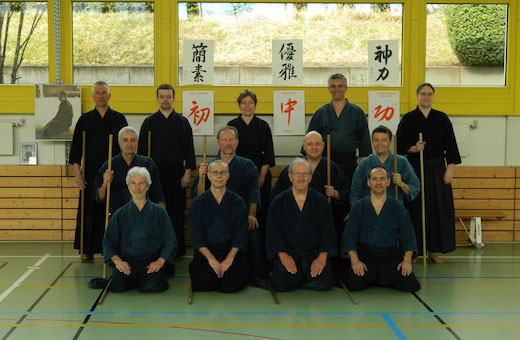 FEJ Updates
If you want to be informed about updates to this site, you can subscribe to our twitter feed.