Saint Petersburg, Russia
18th to 20th of March 2016
This year's seminar of Shinto Muso ryu Jodo in Saint Petersburg was held on March 18-20.There were 45 participants mainly from Russia (Saint Petersburg, Pyatigorsk, Smolensk, Zelenodolsk, Moscow, Veliky Novgorod, Kirishi, and the Republic of Tatarstan), but also one each from Abkhazia, Belarus, and Moldova. Furthermore, Jean-Pierre Pahud and Claude Duverney came from Switzerland, and I and Renata represented the Czech Republic. (Not everybody on the group picture.)
Jean-Pierre and Renata helped me with demonstrations and took care of the "other side of dojo" when necessary.
We practiced some kihon and kata from Omote waza and Chudan, according to the level of participants. With Jean-Pierre, we demonstrated Shinto Ryu kenjutsu, Omote, Chudan and Ran-ai, as well as Gohon midare on Sunday, for motivation and to show the richness of our school.
We also held exams for the kyu ranks; 14 out of 16 examinees passed.
The seminar was organized by our old friends - Andrey, Ana, Valery and Dyma with the help of other Russian Jodoka
Hopefully we worked hard enough again this year.
Patrik Orth (English translation: Zdenek Dvorak, photos: Konstantin Plaksin & Maxim Smirnov)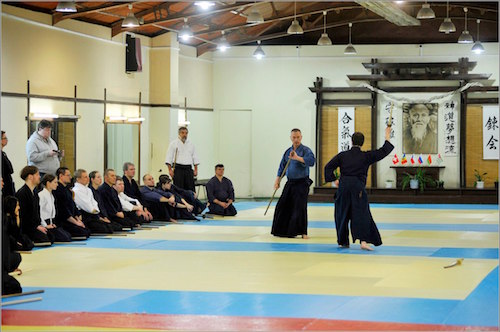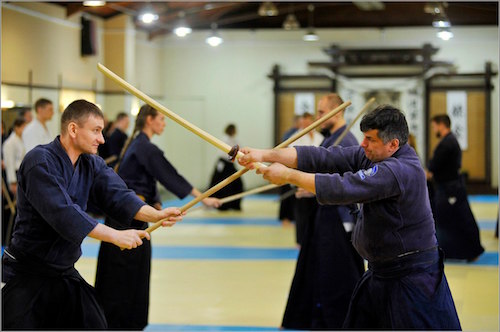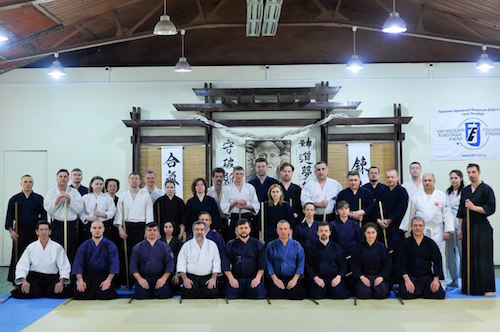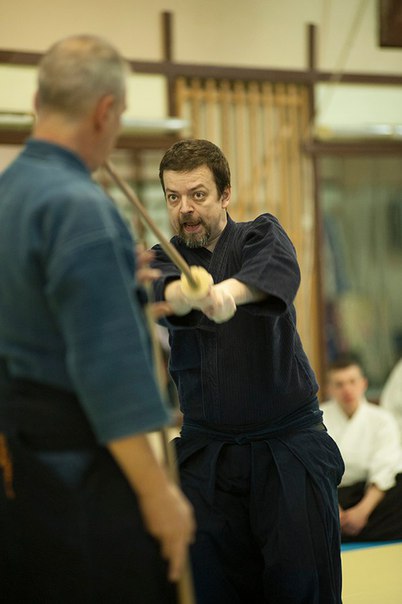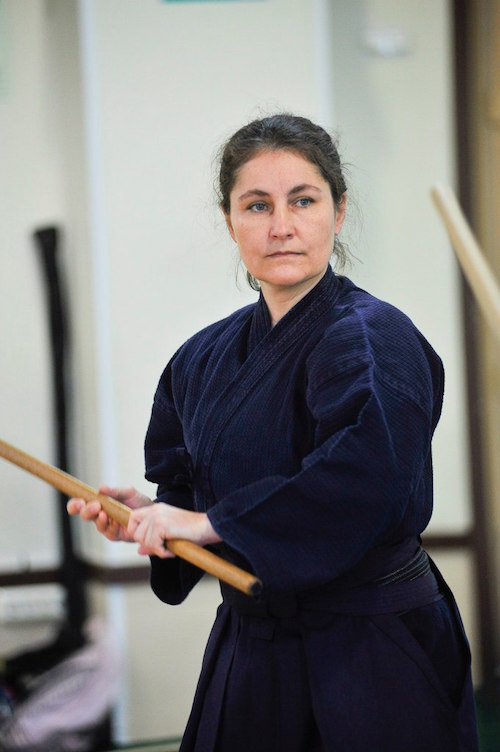 ---
---